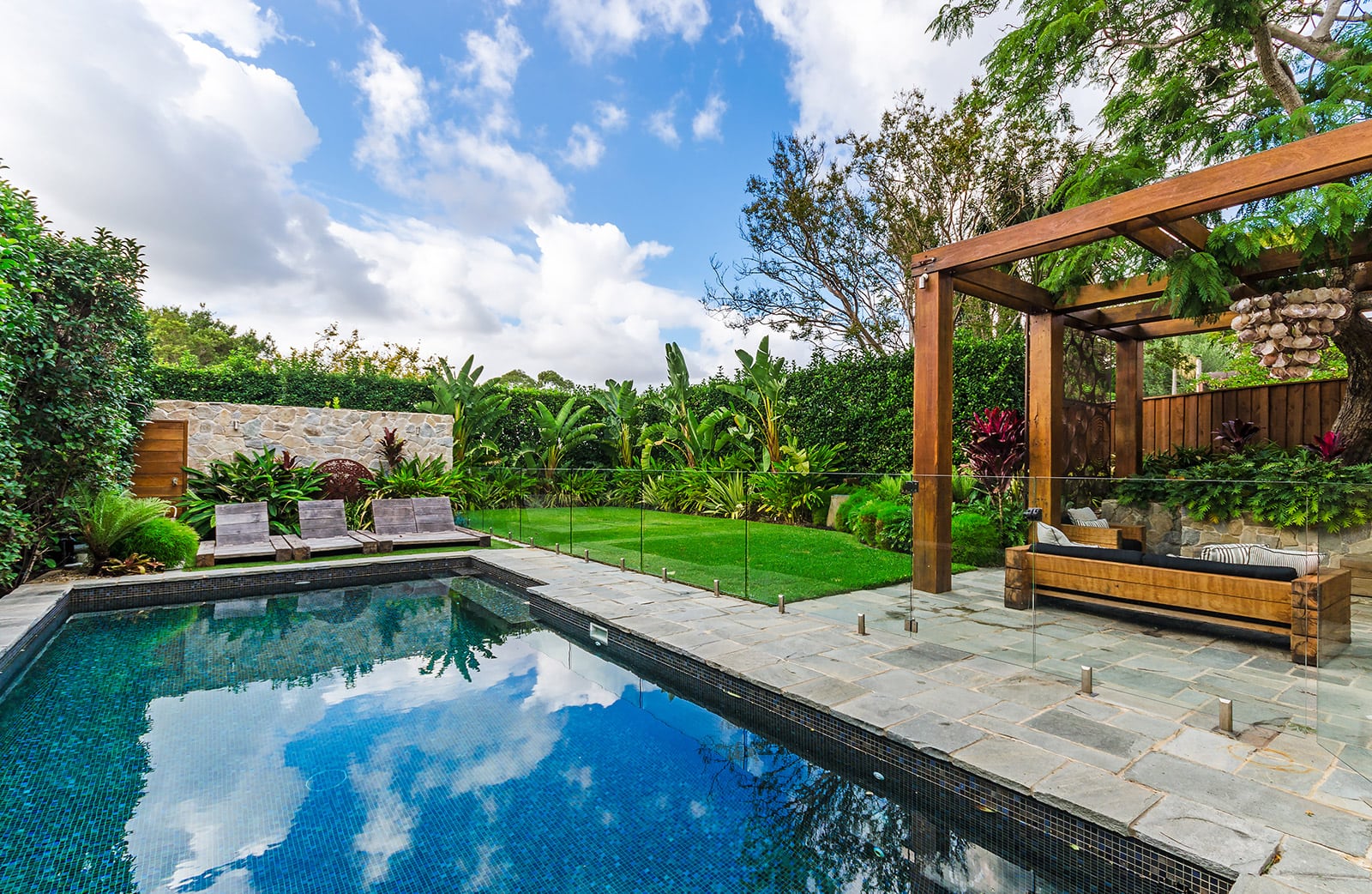 19 Nov

Steps to Building a Custom Swimming Pool

So many people dream of having a house with a custom swimming pool – when you get the opportunity to custom build one, it's an exciting time. There's a lot that goes into the process, and knowing all of the steps can help you prepare for this undertaking – which ends with you being able to throw the best pool parties in the neighborhood!
Designing the Pool
There are a few constraints that come into play with pool design – the size/shape of your yard, city by-laws, and your budget. You're not going to be fully aware of how all of these limitations come into play unless you're a professional pool builder, so how are you supposed to design your own space?
Simple: don't worry about it (except for yard shape/space). Take out a pencil and paper and start drawing your dream area. List all of the features you'd want for your pool, from lighting to sound systems. Imagine the landscaping around the pool. Go wild.
The reason you want to play it this way is that it's easy enough to change/remove things that won't work – much easier than it would be for you to guess at what's feasible and what isn't. Draw up a few designs, consult with the pros, and we'll help you pare things down to fit any by-laws and your budget.
Pre-Excavation
There are two important steps to take before we begin to excavate the area where the pool will be built – creating the access way and marking out the area that will be excavated.
An access way is required so that the machinery and equipment that will be used to build your pool can be easily transported. This can mean moving some structures around, but it's well worth it – it speeds up the building process and decreases the risk of damaged property.
Marking the area that's to be excavated is pretty straightforward – these marks act as a guideline so only the areas that need to be excavated are dug out.
Building the Pool
The first step is excavation – the ground is dug out so the frame of the pool can be placed in. After that, the pool's paneling, supports, and bottom are installed.
From there, the team will position and add the plumbing and electrical needed to keep your pool running. The more complex your pool's requirements (heating, lighting), the more sophisticated the electrical may need to be.
The amount of time it will take to install the rest of your pool will depend heavily on the type of pool you're having built. Pools made of concrete (a commonly used material for custom jobs) can take months to complete – that's because concrete can take weeks to cure, and everything needs to be carefully sculpted and poured. From there, all of the pool equipment will be installed and the pool will be filled.
Coping and Landscaping
Once the pool is built, the coping (the edge of the pool) is installed. Coping is designed to improve traction around the pool, even when wet – to help avoid slipping accidents. It's also designed to be aesthetically pleasing.
Most people don't just have custom pools built – they also customize the landscaping around their pool in order to create the right vibe and mood. There are all sorts of ways you can customize your landscaping, so we won't name them all here. We're talking about anything from flower beds near the pool, patios for poolside lounging – you name it. Of course, you can't forget about hardscaping – a new path built with pavers leading up to the pool is a great way to go.
Now that your pool is built and the area around it is landscaped, you're almost ready to throw a party! Many contractors will subcontract to handle construction clean up, though if they don't, you can hire someone yourself (we don't recommend DIY construction clean up). Before you throw a party, be sure to have your new swimming pool safety checklist at the ready – you want your first party to be safe and fun! 
When you're ready to start building your custom swimming pool in San Antonio, contact the professionals at Warren Pools. We've been serving the swimming pool needs of San Antonio since 1948, and we'd love to showcase our talents and abilities to help you realize your dreams of owning you own pool.