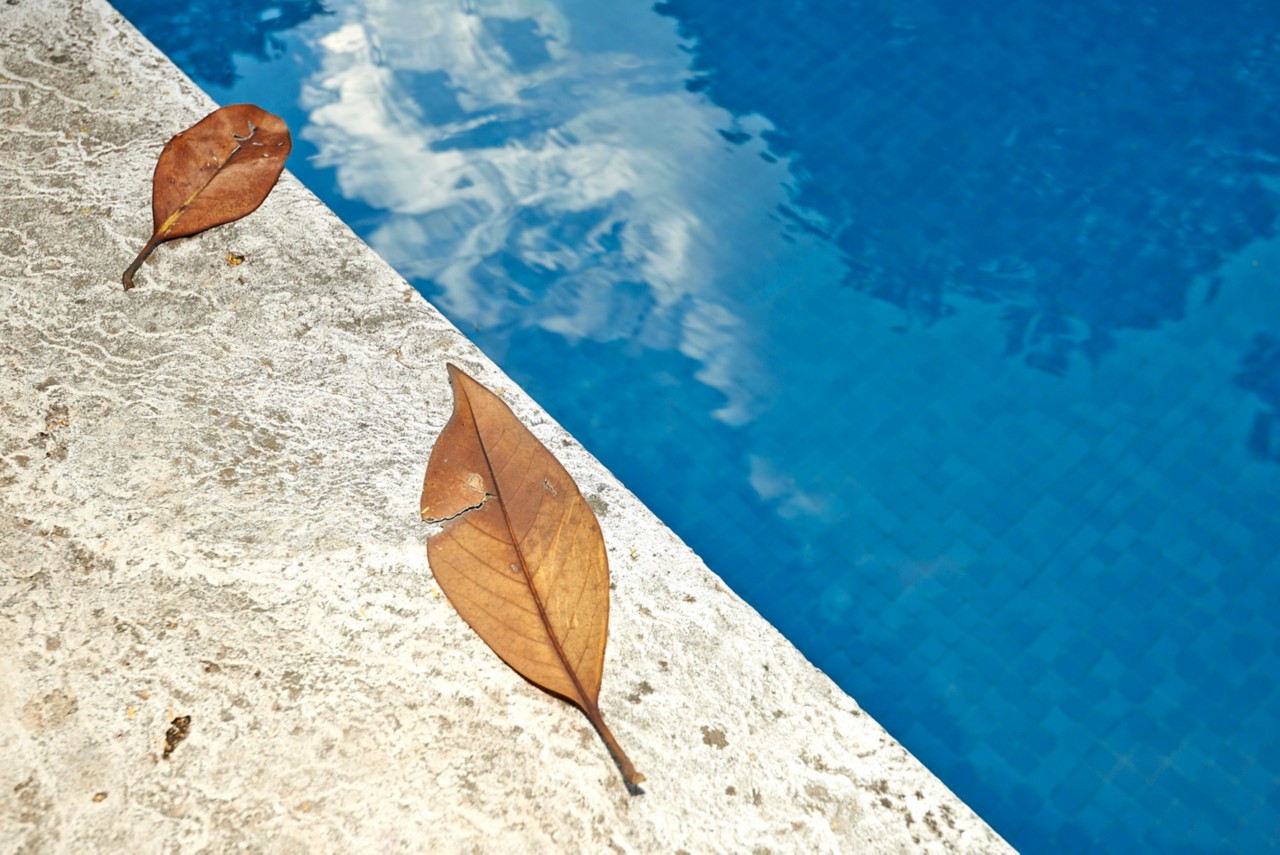 28 Sep

Essential Fall Pool Maintenance Tips

It may not feel like it with temperatures still hovering around the 90• mark here in San Antonio, but autumn is officially here! Make the season even more enjoyable with these 5 tips for fall pool maintenance that will keep your pool clean and ready for spring.
Skim Regularly
Regularly skimming your pool for leaves and debris is especially important in autumn. While it's beautiful to see the orange and yellow foliage in the season, it can often find its way into your swimming pool and can lead to a green pool if not skimmed in a timely manner. A pool with a build-up of leaves attracts algae growth and can stain the bottom and sides of your pool. Be sure to skim your pool and clean your skimmer baskets regularly to keep it pristine.
Cover It Up
Keeping your pool covered while not in use can save you lots of cleaning time and effort. It also helps prevent water evaporation and protects your pool from environmental exposures that can adversely react with the chlorine. The benefits of pool covers extend beyond just maintenance and include safety as well.
Freshen Up the Filter
Your filtration system will have more to handle with the cool morning temperatures and added debris, so be sure to keep it clean and working optimally. Sand and diatomaceous earth (DE) filters need backwashing, while cartridge filters should be replaced or cleaned.
Mind the Cracks
If you see cracks or chips in your pool deck, it's best to get them sealed and repaired before they worsen and cause permanent pool damage. Cracks in your pool deck allow moisture in. As the temperature continues to drop later in the year, the moisture can freeze and cause deeper cracks and greater damage. Think of cracks as cavities for your pool. If left untreated, they can grow to become more painful and expensive.
Go Down Deep
Get to the bottom of things and vacuum your pool thoroughly to pick up the additional debris that has fallen from the surface. Skip the manual labor by using an automatic pool cleaner to get the job done easily and thoroughly.
While fall involves a few more maintenance steps to reach pool perfection, the payoff is worth it. Diligent fall pool care will set you up for the best pool season ever come spring 2023. Follow these steps, turn on the pool heater and since you're in a warmer region, enjoy having your pool season extended into the fall! For all your San Antonio pool cleaning and maintenance needs, be sure to call on the pros at Warren Pools.